Managed services
What is it? We equate it to something most everyone is familiar with, automotive maintenance, like changing the oil or maintaining proper tire pressure. Without these basic management tasks being performed on a regular basis, your vehicle will not operate optimally and evidentially lead to a more costly resolution. Proactive management is so important to the health of your devices and virtually no one has the time and resources to get it done.
Infranet has made large investments in both tools and dedicated staff to assist our clients with getting this done. We have the capability to ensure patch management is maintained and reported back to our clients. We utilize tools that monitor and alert based upon Microsoft best practices and industry defined thresholds. We then employ auto-fix scripts to remedy these issues and escalate to a technician when appropriate. These cloud based tools ensures your devices are maintained properly regardless of their location.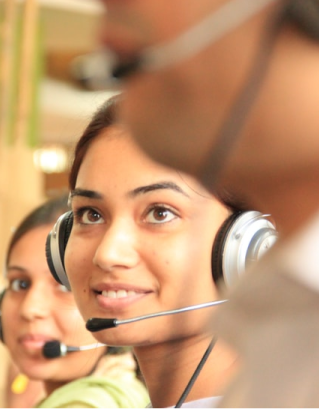 Infranet at its core is built on services and support. It has always been our goal to offer multiple levels of support, expertise in numerous technologies as well as various ways to access our assistance.
We achieve a high level of support by offering service over the phone, over the internet, through email and through our I-Care software tools. These tools allow us to give you an unmatched IT support experience with little to zero business interruption. Our remote support has evolved to the point in which onsite visits are rarely required. Our dedication and investment into providing high quality remote support continues to save our clients time and money, and we want you to realize as much up time and productivity as possible.
Our clients know that when they request our assistance, we are going to acknowledge their request promptly and we immediately begin our proven internal processes to have their request addressed in a timely manner. We also document troubleshooting steps from start to finish to further ensure customer satisfaction. Infranet uses multiple communication methods to keep our clients up to date from the time a request comes in until the ticket is absolutely complete. We believe that constant communication with the client is one of the keys to and unmatched customer service experience.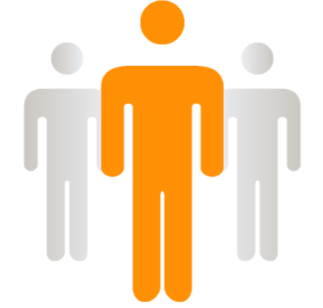 Obtaining hard-to-find skilled IT professionals who can deliver quality system development and management with minimal training is a challenge facing businesses around the world. While some organizations are comfortable having a third-party manage part of, or their entire systems environment, many seek to augment their in-house skills with external IT talent who can work under their direction and guidance. Many IT organizations today seek both the flexibility to obtain resources when and where needed and the ability to "gear up" for projects that require specialized application skills that don't exist or can't be leveraged internally.
Have an IT staff member going away on extended vacation? Need to have additional IT assets during a scheduled or unscheduled upgrade? Current IT staff stretched thin and no opportunity for a new full time hire? With little training, our systems and network technicians can be available onsite and fully integrate with your current staff with minimal effort for maximum productivity. We have been very successful with staff augmentation in a variety of industries such as healthcare, manufacturing, and real estate.
Small businesses are challenged with affording, hiring and retaining technology leaders. However, matching your strategic business initiatives with the best processes and systems are no less important than in a corporate enterprise. That is where a virtual CIO can provide your organization with a dramatic advantage.
The benefits of a virtual CIO is to have an expert proactively consider the impact of business decisions on the organization's technology landscape. We make a point to serve on each customer's board of directors and attend the board meetings as the virtual CIO. We contribute ideas, suggestions, and help the client shape a technology strategy to achieve their business goals. Quarterly review meetings provide regular touch points to track progress on tasks and maintain focus. Vendor standardization and selection provides guidance to keep your costs lower.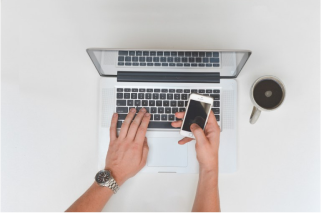 Let us help you make your IT department a world class eupport organization. Our I-Care In House IT service is designed to support businesses that already have an IT department. This starts with a complete suite of integrated applications specifically designed to enable IT personnel to respond and resolve issues in an efficient manner. Our platform is a full featured Professional Services Automation tool that includes ticketing, reporting and remote control. Service Boards are configured to segment different types of tickets and alerts. Customized scripting is delivered by our internal programming team to design the controls your specific systems and applications require to provide the highest level of availability and performance. This environment is all provided as Software-as-a-Service from fully redundant data centers, and accessible from your desk or from any web browser.
We also may complement your existing staff to handle overflow during busy periods or specific technology expertise through ticket escalation directly to the Infranet helpdesk. Furthermore, our team of experienced IT service industry veterans are available to provide the consultation and advice on how to improve your own IT support operation.
Click here to view a pre-recorded demonstration of the I-Care In-House IT solution suite and its many features including:
-Opening a ticket from the desktop
-Demo of the Control Center Desktop
-How service tickets arrive on our Service Board
-How to create a ticket via email
-Remote application installations
-Password resets
-Desktop system control options
-How to escalate a ticket to Infranet
-How to send a notification to the end user desktop
-Overview of end point security client
-System patching